Fall is here and with it comes cold weather and unpleasant rain rides. Well, we're here to lessen the pain of riding in the rain with a full range of cold weather motorcycle gear and motorcycle rain gear!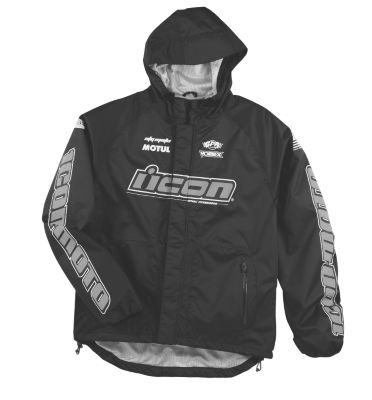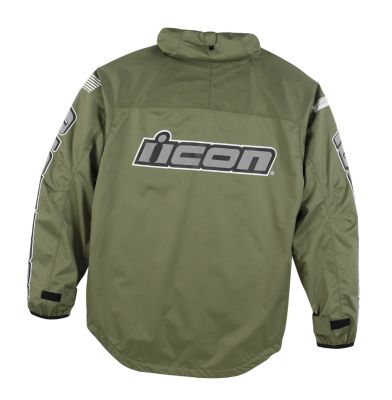 Created in the rain soaked laboratories of Portland, Oregon, the
Icon PDX Rain Jacket
is Icon's answer to Mother Nature's fury. The pattern of the ripstop waterproof shell is cut full to fit over your normal riding gear. Stay safe while staying dry. The unique roll-up hood seals against the neck during your ride, then unfurls to cover your helmet hair when you arrive at your destination. A couple of well placed pockets, complete seam sealing, reflective graphics and wind flap elimination straps complete the program.
The PDX
, keeps you dry while keeping you 'fresh'.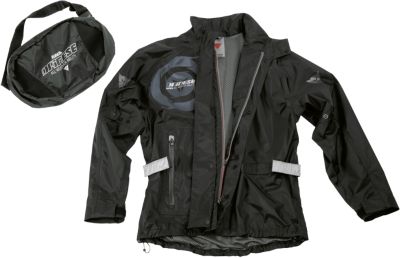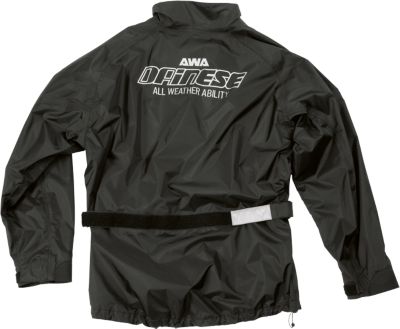 The
Dainese Klink-G Waterproof jacket
is stylish, as is
all Dainese's gear
, and has features you need when it's pouring and cold.
Adjustable fasteners for wrists and waist.
Sleeve volume regulator.
Drawstring around jacket waist.
Completely lined.
Waterproof, breathable, quick-drying fabric.
Fabric case.
Reflective inserts.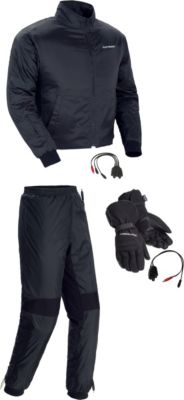 The
Tour Master Synergy
combo is designed to operate from a vehicle's standard 12-volt electrical system to provide unmatched levels of warmth and comfort. With Synergy™ apparel, wearers can be warm without the bulk and discomfort typically caused by excessive layers of clothing. By providing increased warmth and mobility in cold temperatures, Synergy™ apparel helps reduce fatigue while increasing safety and enjoyment.
Each Synergy™ garment is heated by a series of durable carbon fiber heating elements, which generate safe, electronically controlled infrared heat. In addition to safe and even heating, carbon fiber elements are lightweight, flexible and safe to operate in wet conditions. It is carbon fiber's light weight and flexibility that allows Synergy™ garments to fit comfortably under protective riding apparel.
Take a look at
this review
of the Synergy line from Tour Master.
Be sure to take a look at the link below for even more selections!
Shop for your
Motorcycle rain gear
at Kneedraggers.com!